Fingerprinting Express is committed to the health, safety and well-being of our team and our customers. We are also dedicated to supporting health and government officials as we all work to mitigate the spread of COVID-19.
As of February 10, 2022, Nevada's Governor lifted the mask mandate. 
Masks are optional for customers and staff. 
Fingerprinting Express will maintain our effective cleaning standards to combat all viruses and bacteria.
Nevada's Governor determined that Fingerprinting Express is an essential business.
Please check our website for current store hours due to staffing shortages.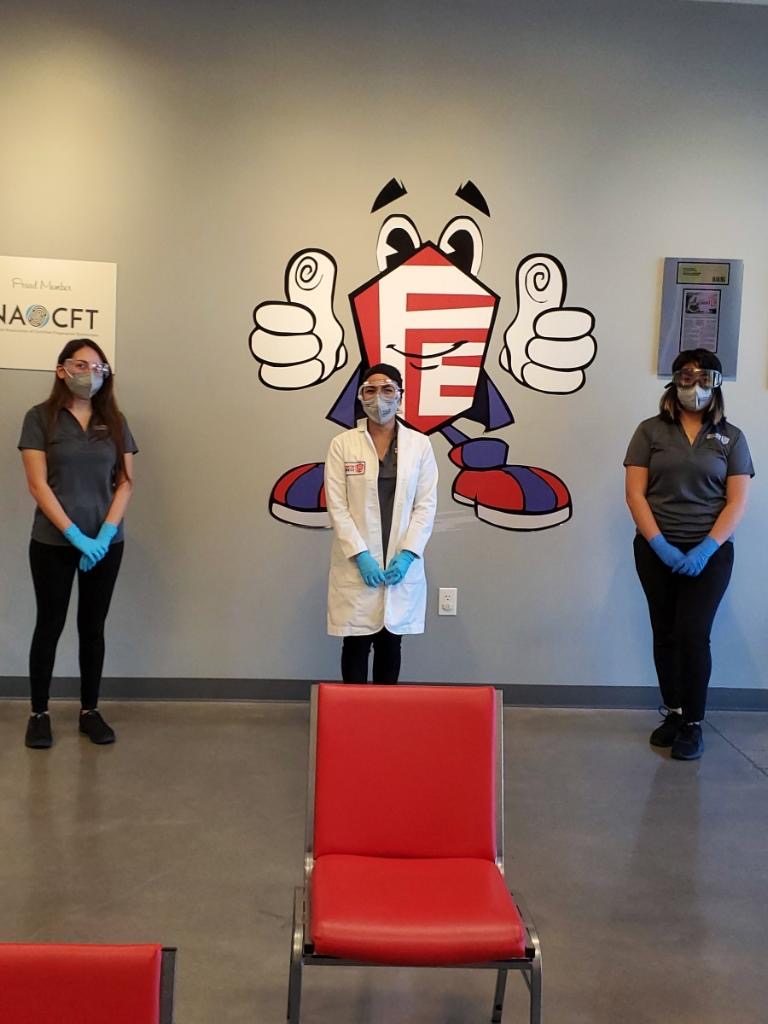 UPDATE JUNE 1, 2021
Masks or face coverings are recommended to be worn at all of our locations.
We recommend all fingerprinting customers and staff to wear a mask since we cannot distance from customers when we fingerprint.  We have to hold hands with our customers to collect fingerprints.
We continue to disinfect our livescan equipment between each customer.
Our staff is screened daily for COVID-19 symptoms.
UPDATE NOVEMBER 23, 2020:
Masks or face coverings are required to be worn at all of our locations.
Our team members and management wear PPE including masks and gloves, and we disinfect between every customer. All of our team members have their temperature taken upon arrival at our store. They are trained on following all CDC and OSHA guidelines. We have our staff Covid tested if they come in contact with anyone testing positive for Coronavirus, we implement a mandatory 14-day quarantine. Any staff member that leaves the state must present a negative test before returning to work. Physical distancing is practiced when we are able. Please be advised we do have to be in close proximity to our customers for collecting fingerprints. We have turned off our touch screen TVs for games and we have removed chairs from the lobby to spread out seating.
We clean our stores using ultraviolet light killing 99.9% of bacteria and viruses on all surfaces. A nanospray is applied after the light treatment that continues to kill bacteria and viruses on surfaces – even after touching the surface. Fingerprinting Express is launching an online registration system in January 2021 for a touchless experience to securely gather our customer's data.