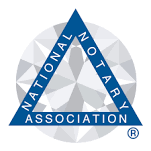 Fingerprinting Express has a Notary Public available during open business hours and can notarize any documents allowed by state law. Don't chase after Notaries on vacations and lunches. If we are open, a Notary is available. If your documents require multiple witnesses please call us to schedule an appointment (we want to make sure we have enough staff to process your request).
The partial list of documents we notarize includes:
Power of attorney
Out of state vehicle delivery forms
Custody agreements
Mortgage signing
Loan document signings
Construction documents and permits
Vehicle title transfers — including cars, motor homes and boats
Nursing home and hospital forms
Medical documents and directives
Business documents
Letters of instruction
Travel affidavits
Wills, trusts and estate documents
Mining claims
Thrift Savings/Proof of Life documents
And MORE!