Schedule Your Appointment
Important: Booking one appointment time will cover multiple services.
.

Our Associates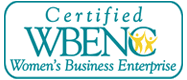 Previous
Next

Fingerprinting Express
founded in 2003 in Reno, Nevada by Rebecca "Becky" Riersgard and is a Women-Owned Business Enterprise (WBE). In 2002, Becky went to the Police Station to be fingerprinted for a new job where she had to wait ….
Read More
Locations
Las Vegas, S. Rainbow
6485 S Rainbow Blvd #103
Las Vegas, NV 89118
Phone 702-489-7994

Las Vegas, E. Flamingo
1350 E Flamingo Rd #11
Las Vegas, NV 89119
Phone: 702-823-3155

Reno, Nevada
1320 E Plumb Lane Suite A
Reno, NV 89502
Phone: 775-322-5587

Carson City, Nevada
1958 E William Street,
Carson City, NV 89701
Phone: 775-222-0061