We are fingerprinting experts, so you don't have to be!
Fingerprint Processes:
Fingerprinting Express collects fingerprints using many different processes and techniques!
There are several different ways to process fingerprints. Livescan with the electronic submission is not currently available over Nevada state lines. Out of state fingerprints will require hard fingerprint cards.
With state-of-the-art, digital Livescan inkless technology. Livescan processes fingerprints directly to state agencies and to the FBI — allowing results for background checks to come back within days (compared to months for ink fingerprinting on fingerprint cards).
Livescan: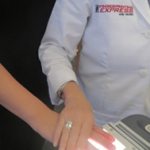 Besides yielding results much faster, Livescan technology allows fingerprinting without the mess of old-fashioned ink systems and prevents the rejection of poor-quality prints. The LiveScan technology Fingerprinting Express uses is superior to the standard fingerprinting used by law enforcement agencies and is accepted by regulatory agencies at all levels of government.
Employment and Licensing Fingerprinting within Nevada:
Livescan Fingerprinting with Secure Electronic processing is available within the state of Nevada and FBI fingerprint background checks for employment and licensing purposes. Your employer or licensing board should provide you with paperwork and/or livescan instructions. This process is only available for active accounts with the Nevada Department of Public Safety. Livescan with the electronic submission is not currently available over Nevada state lines. Out of state fingerprints will require hard fingerprint cards. Livescan fingerprinting with the electronic submission is the fastest method to process a fingerprint background check for employment reasons.
Fingerprint Hard Cards: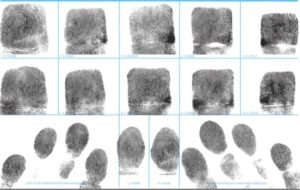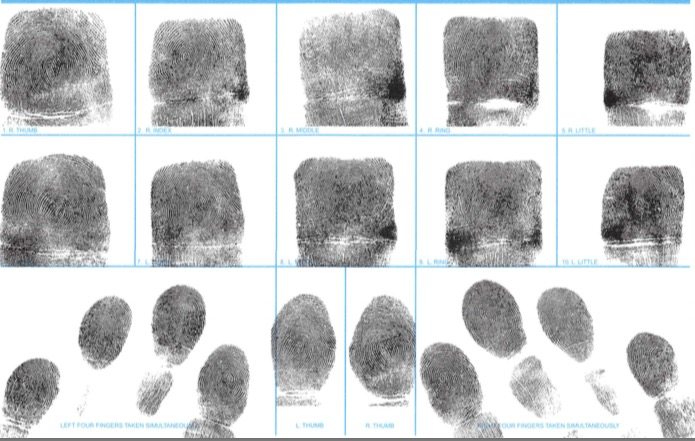 If you receive fingerprint cards from Fingerprinting Express, we will verify your identity and place your fingerprints on the fingerprint cards (most commonly used fingerprint card is the FD 258 and FD 259 cards). We will give you back the fingerprint cards to be submitted for the fingerprint background check. Please make sure to bring any envelopes provided and all paperwork in order for us to properly process your fingerprint request. This method of fingerprint submissions takes the longest to receive the background check results. This process can be an estimated 8-16+ weeks for results, depending on the agency.
FBI Fingerprint Criminal History Report for Personal Review, Adoptions, Work or Student Visas:
Our FBI Express System is the fastest possible way to receive your own copy of your personal FBI fingerprint background check results. This system is not to be used for employment and licensing purposes. Fingerprinting Express has had the FBI report populated and in our customer's hands as soon as 45 minutes after the customer was fingerprinted. This is much faster than the average, however, you will be able to view the results online within 24 hours of being fingerprinted (so long as your fingerprints are legible and not rejected for any reason). We do our best to capture the best possible fingerprints you provide. For more information on this system please click here: FBI EXPRESS
Ink: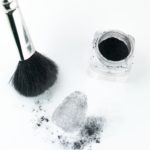 Fingerprinting Express also can collect fingerprints with old-fashioned ink. We have the FBI FD-258 fingerprint cards in stock! Customers do not have to bring their own fingerprint cards unless the fingerprint cards were provided.