A big part of growing up is making bad decisions. All of us have made bad decisions- some of us never got caught and some of us are still paying for a mistake made long ago. This mistake can follow you throughout your life ultimately preventing you from getting a good job. The National Employment Law Project suggests that 1 in 4 Americans have arrest or conviction record(s). That arrest or conviction may intrude when requirements to have a criminal background check to gain a job or license.
Certain conviction categories will disqualify you for certain types of careers. For example, financial convictions will prevent you from a career in real estate, insurance or banking. Convictions of neglect will prevent you from getting jobs like teaching and nursing. Any conviction would make it nearly impossible to work for the government.
It is important to be honest when filling out criminal history questions on applications. Sometimes a criminal record will not prevent you from getting the job or license but lying about your criminal history would. Fingerprinting Express has the FBI Express Criminal History report option available to US Citizens and Lawful Permanent Residents. This expedited FBI criminal history report allows you to see what most employers will see within 24 hours after being fingerprinted. You can match the dates on your application or use this report to seal or expunge your records.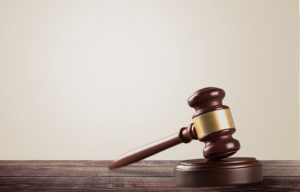 Steps to Sealing your Criminal Record:
Step 1
Obtain your criminal history reports from any Fingerprinting Express location.
Step 2 Print and prepare appropriate record sealing forms
Step 3 Mail in forms
Click here for more information on the step by step process of sealing your records:
Not everyone that wants to have their records sealed is eligible.
The District Attorney's Office in Clark County, Nevada does not approve partial record sealing.
Some reasons that your petition might be denied are:
• Statutory length of time since your case is closed has not been satisfied
• You have pending and/or active case(s) in any jurisdiction.
• Your case was recently dismissed without prejudice OR the Statute of Limitations has not yet been met.
• You have Drug and/or DUI (Driving under the Influence of Drugs and/or Alcohol) case(s) recently denied by the District Attorney's Office.
• Your Petition includes a crime relating to a Sexual Assault or crime against a child.
• Your Petition includes a crime in which you received a Dishonorable Discharge from probation.
• You have not listed ALL charges heard in either Las Vegas Justice Court and/or the Eighth Judicial District Court.
• You have included any offense that occurred within a municipal court jurisdiction as they must be submitted to the appropriate city attorney's office for approval or denial.
Per Nevada Law, the following convictions are not eligible for sealing until Statute of Limitation Requirements have been met from the time your case is closed, including parole or probation:
• Category A or B Felony (15 years)
• Category C or D Felony (12 years)
• Category E Felony (7 years)
• Gross Misdemeanor ( 5 years)
• Misdemeanor DUI (Driving under the Influence of Drugs and/or Alcohol) (7 years)
• Misdemeanor BDV (Battery Domestic Violence (7 years) Misdemeanor (2 years)