Fingerprinting Express is proud to be an approved vendor for The Florida Department of Law Enforcement (FDLE), Division of Criminal Justice Information Services (CJIS)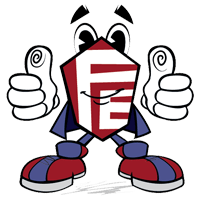 Do you need Livescan fingerprints for Florida and you are in Nevada?  Look no further, Fingerprinting Express has you covered!
Florida is one of the first states to open and allow Livescan fingerprints to be sent in electronically from out of state.  This is big for the fingerprinting industry!
Generally, fingerprint processing sites are not allowed to send fingerprints electronically over state lines.  This allows for faster results and is a much more secure way to send fingerprints.  You would be just as surprised as us on how many fingerprint cards get lost in snail mail!
We provide fingerprints and photos, in Nevada, for the following Florida industries:
Volunteer & Employee Criminal History System (VECHS) at the Florida Department of Law Enforcement (FDLE)
Agency for Health Care Administration (AHCA)
All Chapter 493 Licenses
Department of Agriculture
Florida Board of Pharmacy
Florida Board of Nursing
Florida Department of Elder Affairs
DCF/APD Criminal History Level II
Medicaid
Florida Department of Business & Professional Regulation Licenses (DBPR):